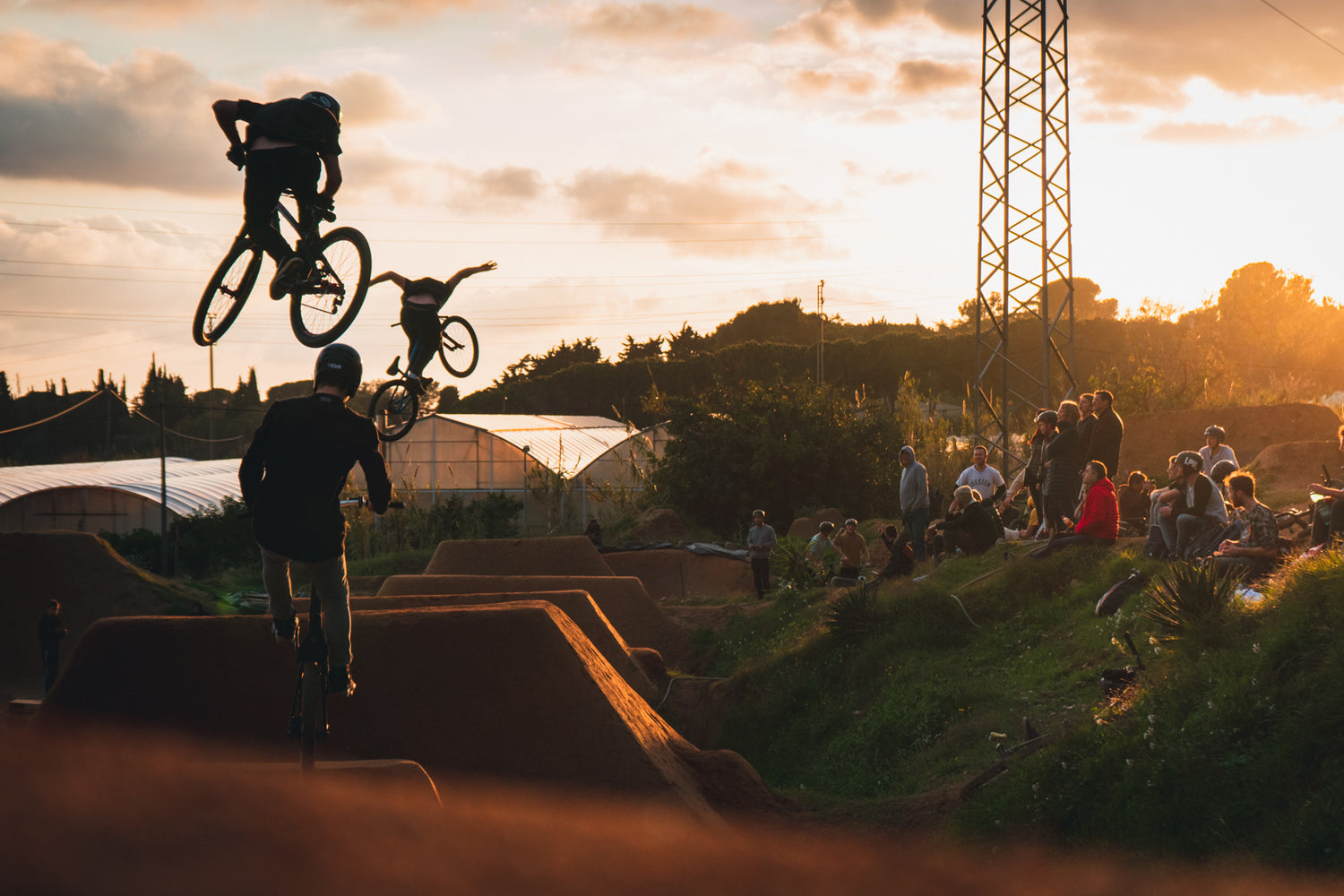 Discover everything you can do in La Poma.
LA POMA is one of the best-known parks in Europe with more than 25,000 m2 near Barcelona (Premià de Dalt) for lovers of wheel sports.
Currently famous in the world of dirt, BMX, trial, scooter and skate.
It is a training space with its own school to learn and improve each of the disciplines.
Different level circuits (big line, MBA), 14 meter Airbag, or the possibility of training safely in the Foam (foam pool), Resi Ramp; makes it suitable for everyone who wants to enter this exciting world.